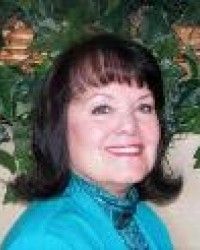 About Patty:
A licensed realtor since 2006, I work extra hard for my clients. I have lived in Mesquite since 1989 and have watched it grow. I love it here and know you will too!
What Patty's Clients Have To Say:
Ok folks listen up! Or read up, as this case is. If you want a great agent that will work for you, Pattie Brooks is the person you want. She is not a pushy sales person, she will listen to you and find what you are looking for. She will do all the leg work for you. We could not be more pleased with the great hard work she did for us. Thank you so much Patty!
-Bonnie and Ray Miller, Wyoming 5/24/2015
_______________________________________________________________________________
We would like to thank Patty Brooks for all of her hard work to find us a home in Mesquite and all of her help in the closing and getting us set up in the house. We would highly recommend her and Quality 1 Realty.
Thanks again Larry & Sue Harjala 04/23/2014
_______________________________________________________________________________
April 8th, 2013 By Richard and Jean Otteman
Streamlined the Process
Our experience working with Patty Brooks was excellent. Not only was she knowledgeable and experienced in the real estate industry in general and local issues, she took the time to understand us and exactly what we were looking for. It really streamlined the process. In addition to her high level of professionalism, she was extremely personable, friendly and went the second mile in every way. It was a pleasure to do business with Patty.
March 5th, 2013 By Marie Thompson
Highly Recommended
My name is Marie Thompson and I lived part-time in Mesquite Nevada, during that time I was a real estate agent with Quality 1 Realty. Patty was a very caring agent and helped me with learning the computer programs and office procedures. She shared her knowledge willingly and was always ready to lend a hand.
Her clients love working with her and feel the same about her as I do.
When I had to move back to Colorado, Patty listed my home and we were successful in selling the home in a distressed market. Patty spent a lot of time and effort handling the sale and potential buyers.
I highy recommend Patty as a personal agent. She will get the job done.
February 17th, 2013 By Ron and Loree Pace
Beyond the Call of Duty
Patty Brooks was recommended to us by my sister and brother in law. She was their realtor when they purchased their home in Mesquite. Patty has gone beyond the call of duty for us. She informed us very quickly of what was needed on our part and took care of everything in a very efficient manor. She not only did a fantastic job for us, she has become a very good friend. We appreciated how she took care of us.